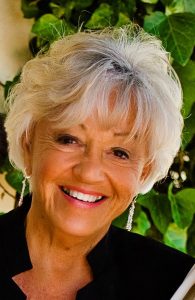 There is never a perfect time to lose someone we love and we are never ready to say good-bye even though we all know that death is an inevitable part of living. When our loved one dies we can scarcely comprehend the timing and we feel unprepared. There is no time that would have been the right time.
A death has occurred and everything has changed. You may feel overwhelmed not knowing what to do or where to turn. As a sincere, compassionate and caring Certified Funeral Celebrant and Life Tribute Professional, I am familiar with loss. Celebrating life and honoring death is my calling and passion. I would consider it a privilege and an honor to assist and guide you through the planning and delivery of your loved one's final tribute. Whether it be a eulogy, Memorial Service or Celebration of Life I can offer you a voice to speak the words that are in your hearts in a meaningful and memorable way. Together we can tell their story, capture their essence and remember their spirits as we say good-bye.
Although there is a deep sadness of missing the one who has departed, it is mixed with the great joy of keeping them in your hearts forever. Allow me to speak for you as you honor and celebrate the life of your loved one with an end of life celebration that will allow you to remember a life well lived as you express and share your grief while bringing you loving memories, comfort and closure.